PRESTIGE is a series of loudspeakers in which we do not compromise on quality. These are the components of the most recognized brands in the world, including new products in our offer - Powersoft amplifiers. Loudspeakers are products of the FaitalPRO and SICA brands. Everything is closed in carefully designed enclosures. The enclosures are made of the best acoustic materials (plywood) and covered with polyurethane coating ensuring durability for years.
APS-712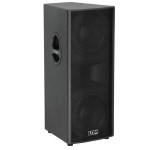 A self-powered, professional mid-high range loudspeaker system (satellite) that can deliver high sound levels — either as a stand-alone system or sup-plemented by a subwoofer.
Product details
4750,00 zł
APS-715SUB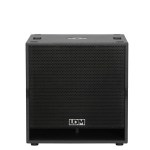 A self-powered subwoofer that brings deep sound while maintaining a compact size and low weight. 15" low frequency ferrite transducer with 4" voice coil diameter.
Product details
APS-310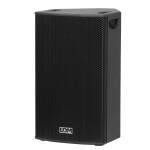 Loudspeaker system powered by a Powersof amplifier (Bi-AMP mode). The enclosure can be used in either horizontal or vertical orientation. Integral fittings include also M8 inserts for the attachment to a wall-bracket. The whole is finished in a hard-wearing polyurea coating.
Product details